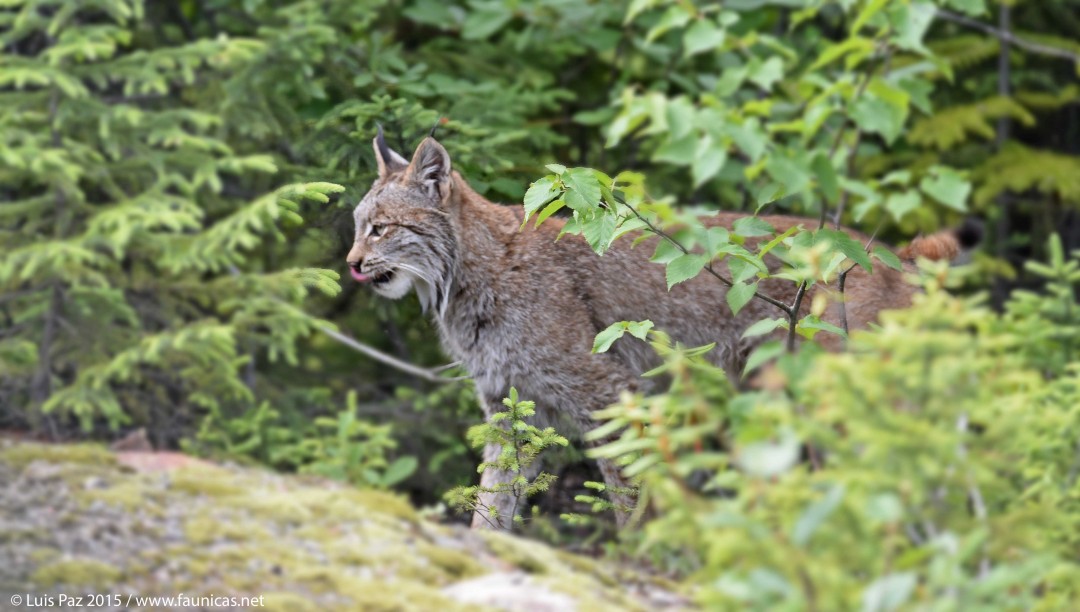 Lynx canadensis
This past summer I made a long trip through the Atlantic Canada. More than 6000 km driving with Argos, my faithful traveling companion. Leaving Montreal, we toured the Maritime provinces – New Brunswick, Prince Edward Island, and Nova Scotia – and the easternmost province of Newfoundland and Labrador.
Here's a little preview of a new album still in process, Atlantic Canada. Some hours after passing through Labrador City, in the middle of nowhere, we picked up a hitchhiker who seemed fallen from another dimension (how the hell had someone there… to hundreds of kilometers from any trace of civilization..?) So we welcomed him in our humble rolling home, and we enjoyed together around 600 km, till the Saint Lawrence River (Baie Comeau) where he continued alone his travel. We shared good company, good conversation and also good silences.
When we were close to the lake Manicouagan, going always through a sea of boreal forest, rivers and old bridges, this Canadian Lynx crossed our path. The picture is not very good but it captures a magnificent, unforgettable and lucky moment.
Enjoy, and have a good weekend. May the Faun be with you.